Craig Wilkins: Good afternoon, everyone. Craig Wilkins: And greetings from Atlanta, Georgia. Craig Wilkins: We want to welcome you to our 2020 public health ethics form ethical dilemmas and rural health Craig Wilkins: Co sponsored by the Office of Minority Health and Health Equity and the National Center for bio ethics and research and healthcare at Tuskegee University in Alabama. I'm Craig welcome senior advisor within the office and I'll be serving as your master ceremonies. Craig Wilkins: As distinct honor to welcome each of our special guests. Our speakers and each of you for joining us today via zoom Craig Wilkins: I had the pleasure of being part of a small Craig Wilkins: I had the pleasure of being part of a small planning committee that put this form together.
My sincere appreciation and gratitude is extended Craig Wilkins: To them for all their heart efforts into planning of this year's event. Craig Wilkins: Their names are noted here. As you see, I don't have time to mention everyone's name. But again, we wouldn't be here today without all of their planning for this year's form. So, again, on behalf of this committee and our office at Tuskegee University. We appreciate your attendance and participation. Craig Wilkins: Today form before today's forum and with a couple of housekeeping updates on we know today is a very special day.
And we want to pay homage on this special day of 911 and we'd like to have a few seconds of silence.
11
00:02:03,560 –> 00:02:03,160
Craig Wilkins: Thank you. Craig Wilkins: For those of you who want to send in questions for today's forum during the question and answer portions, please send those questions for our speakers via the zoom to amp a box. Craig Wilkins: If you're having any technical support related questions via the zoom via the zoom placing those also to the Q AMP a box or you can also email Kevin Owens, as noted at in 06 at cdc.gov Craig Wilkins: We also will have a form evaluation. Craig Wilkins: After the form the evaluation will be displayed when you exit the zoom webinar and I'll be half the planet committed. We really value your feedback. Craig Wilkins: To help us plan for future forums and your responses will be completely anonymous Craig Wilkins: We have a continuing education disclosure statement that I will not read, but we are asked Craig Wilkins: To share with you as part of architecture and education, our requirements.
Craig Wilkins: You a note to receive continuing education. The instructions are will be available at this link. As noted the activity code for those who wants this event live stream you a note also the access code. Craig Wilkins: Also the activity code for those who watch the archive event recording on no ethics code will be needed. Craig Wilkins: And there will be no fees for CDC continuing education activities. Craig Wilkins: Now, it gives me a great honor and privilege to introduce our opening for opening welcome and opening remarks. Craig Wilkins: We first we have Dr. The antivirus live bird. Craig Wilkins: Talk a little bird currently serves as the associate director for minority health and health equity for CDC at SDR Craig Wilkins: In this capacity. She leaves and supports a wide range of critical function in the agencies work in minority health and health equity. Craig Wilkins: Women's Health and diversity and inclusion management. She also plays a critical leadership role in determining the agency's vision for health equity.
Craig Wilkins: Ensuring a rigorous and evidence based approach to the practice of health equity and promoting it ethical practice of public health and vulnerable population. Craig Wilkins: Doing the Craig Wilkins: Pandemic and Casey's response. Dr. Live bird has been part of that response and serving as chief health equity officer. Craig Wilkins: Were in this role she has been working to advance health equity as a priority across the entire covert 19 response and lead a team responsible for developing a data driven strategy that will address all to persistence health disparities. Craig Wilkins: Our second presenter for opening remarks will be Dr. And circuit Dr circuit currently serves as the principal deputy director of CDC. She has been citizens Principal Deputy Director since September 2015 Craig Wilkins: She served as acting CDC director from January through July 2017 in February, March 2018 Craig Wilkins: She also served as director of CDC National Center for immigration and respiratory diseases from 2006 and 2015 and chief of the respiratory disease branch from 1998 to 2005 she first came on board and CDC as a he is officer.
Craig Wilkins: After completing 30 years of service at Craig Wilkins: Dr circuit retired from the Commission core of the United States Postal Service with the rank of her Admiral Craig Wilkins: And our third speaker this morning. I'm sorry, this afternoon to provide welcome and opening remarks is Dr. Reuben morn Craig Wilkins: Dr. Reuben morn has a faculty appointment as a professor of by bioethics with joint appointments in The Graduate, public health program College of Veterinary Medicine. Craig Wilkins: And the vision of philosophic the College of Arts and Sciences at Tuskegee University. Craig Wilkins: He also currently serves as director of the NASA was center for our ethics and research and healthcare at the ski University. He also post adjunct Craig Wilkins: Academic appointments, including the following as a clinical professor within the Department of Community Health preventive medicine Morehouse School of Medicine. Craig Wilkins: And adjunct professor at the Department of dental public health School of Dentistry adjunct professor School graduate studies and research.
The Military Medical College in Nashville, Tennessee. Craig Wilkins: And Dr. Warren also served as our first Associate Director for minority health here at CDC so can be a great person to introduce Dr. Lambert Leandris Liburd: Thank you, Craig and good afternoon everyone. And I bring you greetings today from the emergency operation center. Leandris Liburd: Here at the Centers for Disease Control and Prevention in Atlanta, and I want to welcome you to our sixth annual public health ethics forum that we are pleased and honored to co host with Tuskegee University. Leandris Liburd: We are so excited about today's forum about our speakers and the participation of so many people from all across the country. Leandris Liburd: This year's forum would not be possible, as you've already heard without the leadership of our planning committee and if we weren't together in person. Leandris Liburd: I would have every member of the planning committee stand and receive a big round of applause. You saw the names of the planning committee members but Leandris Liburd: I do want to acknowledge the dedication and the leadership of Craig Wilkens who I call Captain Wilkens Dr.
David Hodge, and Dr. Reuben, Warren. Leandris Liburd: This year we turn our attention to rural health and how we can achieve an ethical practice of public health in rural communities across the country. Leandris Liburd: Rural communities can represent the best of our nation in the beauty of the landscape, the social connectedness that characterizes many of these communities. Leandris Liburd: And the diversity of the people who live in rural and frontier areas from the standpoint of Health and Health Disparities in rural areas.
Leandris Liburd: We are concerned about higher rates of mortality due to the leading causes of death lower insurance coverage rates higher poverty and increased age. Leandris Liburd: The worsening health providers shortages and the increased number of hospital closures in the era of covert 19 there is a dual disparity for people of color, living in rural and frontier areas. Leandris Liburd: As this audience as well knows, the population health impact of covert 19 has exposed in plain sight decades if not centuries of inequities.
Leandris Liburd: That have systematically undermined the physical, social material and emotional health of communities, particularly some racial and ethnic minority populations and other groups. Leandris Liburd: Persistent health disparities, combined with historic housing patterns work circumstances and other factors have put members of some racial and ethnic minority populations at higher risk for covert 19 infection for severe illness and even death. Leandris Liburd: The covert 19 pandemic has caused a national awakening to both the root causes of health disparities and the fundamental changes that are necessary to achieve health equity.
Leandris Liburd: While CDC and its sister federal agencies have long champion to efforts to advance health equity. There is a new focus on developing equitable recovery and resilience in communities across America. Leandris Liburd: Today I hope to gain new knowledge that we can use to inform the CDC covert 19 response and also specific strategies that can be deployed to improve health outcomes in rural in frontier areas. Leandris Liburd: So thank you again to our speakers to the planning committee and to all of our participants for your presence today and let's move forward with today's agenda. Leandris Liburd: Thank you. Anne Schuchat: Well, thank you, Leandra Thank you Dr.
Liberty. This is Dr. And shook it with us welcome from the CDC leadership team. I am so grateful to be part of today's Anne Schuchat: Session and I just want to emphasize how important a public health ethics forum is to our public health community and to us at CDC and how grateful we are for the partnership with Tuskegee University in hosting this annual Oram Anne Schuchat: public health ethics is always timely and perhaps never so much as today, while the entire world is facing the coven pandemic. Anne Schuchat: And the western coast of the United States is facing unprecedented fire forest fires, leaving many rural populations. Anne Schuchat: You know, requiring evacuation in the middle of the night.
I think we've never perhaps been in is fragile state as we are. And as Dr. Liberty just reviewed the stakes are so high right now in rural communities around the country. Anne Schuchat: Scarcity or disproportionate resources as a theme throughout ethics and the pandemic highlights Anne Schuchat: Whether it's the testing capacity, the contact tracing capacity, the healthcare resources needed for treating urgent and severe illnesses or the future vaccines that we hope will become available. Anne Schuchat: We know that they're vulnerable communities around the country and that was living in rural areas have particular challenges. Anne Schuchat: The Anne Schuchat: ability for us to be connecting today through this zoom platform is Anne Schuchat: Precious something we wouldn't have been able to do 10 or 20 years ago and something that we hope.
Anne Schuchat: Will be available to rural populations and caregivers throughout the nation, but it's not year, yet there. And I know that many of our speakers today. Anne Schuchat: Are working in communities that don't have the same kind of communication or technology access that people have in or urban or suburban Peri urban settings so I'm looking forward to today's Anne Schuchat: Discussions to learning and to being able to apply at the National, state, local, and community level the the way forward for these public health ethical dilemmas that are never really as real as they are today. Thank you. Rueben Warren: Good morning. Rueben Warren: I'm ruling one and I to want to do a couple of things. First, to pause about 911 Rueben Warren: And there's not remember but reflect and Rueben Warren: How to move forward collectively Rueben Warren: Secondly, I want to highlight these what they're calling unprecedented times I would suggest their unusual times, which is a more normal ethical frame on which to you where we are, where we've been and where we're going.
Rueben Warren: And Rueben Warren: The National Center for about ethics and research and health care at Tuskegee University joined in partnership Rueben Warren: With the Office of Minority Health and Health Disparities at CDC to really honor and recognize 100 year of the death of Rueben Warren: President Booker T. Washington, the first president of Tuskegee University. We did that to help the nation, understand that the whole issues around Minority Health install it in Rueben Warren: It started in Rueben Warren: 2020 note is started in 1915 with Booker T. Washington founded Negro Health Week. He recognized disproportionate burden of health disparities with now impacting on African Americans in particular. Craig Wilkins: Oh, Craig Wilkins: Reuben one. Are you still there, sir. Okay. Craig Wilkins: I think we lost Craig Wilkins: I think we lost.
Dr. Warren and we apologize about that and hopefully he he can get back on. Um, I will give it a just a second. And if he's not able to then we will continue on with the form Craig Wilkins: Okay, hopefully he'll be able to join us here in a few minutes. So I want to thank Dr. Byrd again and and Dr. Craig Wilkins: Dr circuit for their opening remarks, so like to introduce our first presenter for this year the form Craig Wilkins: Is Dr. Alona condition daughter canoes and currently serves as a program area director and as the director of the walls Center for Rural Health analysis at North Craig Wilkins: Dakota condition has 20 years of experience leading health services and health policy research projects and implementing and evaluating the impact of public health programs.
Craig Wilkins: She has conducted numerous health services and health policy studies and public health projects funded by the Agency for Healthcare Research and Quality, the CDC and the CDC and as soon as for Medicare and Medicaid Services. Craig Wilkins: Also includes the US A the US Agency for International Development and the Robert Wood Johnson Foundation her project findings have informed, state, tribal, and federal health policy. Please join me in welcoming Dr Knutson Alana Knudson: Thank you so much.
Alana Knudson: Thank you. I'm absolutely delighted to be with you today as a person who grew up in a frontier County. I grew up in a county that had three people per square mile Alana Knudson: So rural public health has been my passion from day one and I'm delighted to have this opportunity to share some insights with you and hopefully get some questions that can Alana Knudson: Be answered throughout my presentation at the end as well as later in the day to help advance your work in addressing rural health equity. Alana Knudson: I am the director of the wall Center for Rural Health analysis and we are soon to be celebrating our 25th anniversary Alana Knudson: On the wall center was brought to north in 2003 and by the way north is also a long history of Rural Health Research. Our first study was conducted 68 years ago so Rural Health has also been an important component of the work that we do.
Alana Knudson: In looking at how to advance health and wellbeing in rural America as mentioned, we do a number of projects for federal agencies and foundations, as well as serving as one of the seven Rural Health Research Centers. Alana Knudson: Funded by the Federal Office of real health policy our center is housed at Northwestern University of Chicago. And we're a nonprofit research organization and we conduct research and evaluation that serves the public interest and improves the opportunities to make informed decisions. Alana Knudson: So with that, I just wanted to start with an overall discussion about what is we're all Alana Knudson: We're all means different things to different people. And I just want to remind you that every single day. You are touched by room America you eat food. Alana Knudson: You use energy you are in a building that often has some kind of materials that are Alana Knudson: Manufactured or produced in rural communities. And I think it's really important to think about rural as part of that interdependence that we have between rural and urban we have Alana Knudson: More success in our overall country when we have success in our rural communities.
And when we have success in our urban communities and that success starts with helping populations. Alana Knudson: To provide a little bit of background on rural. There are many definitions of rural. In fact, it's a federal government has over 70 definitions and the four definitions that I have included on this slide are the most common definitions that you see. Alana Knudson: That are provided by the US Census Bureau by the Office of Management Budget by CDC National Center for Health Statistics and by the United States Department of Agriculture's Economic Research Service. Alana Knudson: These definitions are built on different types of geographic units, which then comprise a different percentage of the population or categorize a different percent of the population as being world and the most comprehensive Alana Knudson: World Population is the definition that is used by the US Census Bureau and that captures almost one out of every five Americans almost 20% are categorized and rural living in rural communities.
Alana Knudson: The other populations that are included in world under OMB NCAA chess and USDA capture somewhere between 15 and 16% of the population. Alana Knudson: And these definitions are built on different types of geographic units. They can be zip codes. They can be counties and they can be census tracts. So when you're looking at one definition, you really need to know what underlies that Alana Knudson: Geographic unit to be able to make comparisons across time and across different populations. Alana Knudson: This particular slide shows OMB. And again, that is the definition that's most comprehensive and as you can see the orange.
The orange darkens Alana Knudson: Counties represent natural and the gray represent non metro and for those of us that has spent our careers working in world. Alana Knudson: We would much rather see natural versus rural then metro versus non natural Alana Knudson: But what this does depict is where we have concentrations of urban areas and as you can see the gray is most prominent in the Great Plains and in the West. However, there are still a number of rural areas that are interspersed in some of our most densely populated areas in the country. Alana Knudson: We also have differences with regard to the distribution of race and ethnicity in rural America. Alana Knudson: Race racial and ethnic minorities comprise about 22% of the rural population as compared to about 42% of the metro areas and the largest represented populations are lack in Hispanic Alana Knudson: There are also American Indian populations and Alaska Native as well as other population groups that represent a somewhat smaller demographic Alana Knudson: As was mentioned in the introduction to this forum.
Alana Knudson: World, America has some health disparities and we have been working on these however Alana Knudson: Rural Americans continue to be at greater risk of death for the five leading causes of death. Alana Knudson: So no matter what you look out with regard to rural health outcomes, particularly in mortality, you will see higher mortality rates for rural residents than you see for urban and there are a number of contributing factors. Alana Knudson: CDC produced this information to share that only one in four adults practice at least four of the five health related behaviors that we know Alana Knudson: Will improve health outcomes and smoking and tobacco use has been a long standing challenge in many of our rural communities.
Alana Knudson: Likewise, we have much higher BM eyes in our rural communities. And there are also some areas in rural America that have very high rates of binge drinking. In addition to not getting enough sleep. Alana Knudson: For a lot of rural communities. There's a lot of anxiety and a lot of challenge with regard to the economics that people are experiencing, particularly during these unusual times Alana Knudson: If we look at some of the underlying issues that contribute to those health disparities.
Alana Knudson: On we always rely on our social determinants of health and this is particularly important when we look at our rural communities. Alana Knudson: By far economic stability is part and parcel to some of the health disparities that we see. And that also create barriers for us to be able to achieve health equity in rural communities. Alana Knudson: I'll share some additional information with regard to poverty, employment and unemployment in some subsequent slides. Alana Knudson: Row residence also do not achieve as high of educational attainment as their urban counterparts. And then this also contributes to long term earning capacity. Alana Knudson: Likewise, there is a difference in social and community contacts in terms of cohesion perceptions and discrimination and f we are Alana Knudson: Very important to consider when you're looking at working in rural communities. Likewise, as was mentioned, there are some real challenges with regards to access to health and healthcare. Alana Knudson: Public health is not as prevalent in many of our rural communities and there is also less access to health care primary care and specialty care. Alana Knudson: There's also a number of areas that have no access to behavioral health and very limited access that best to oral health.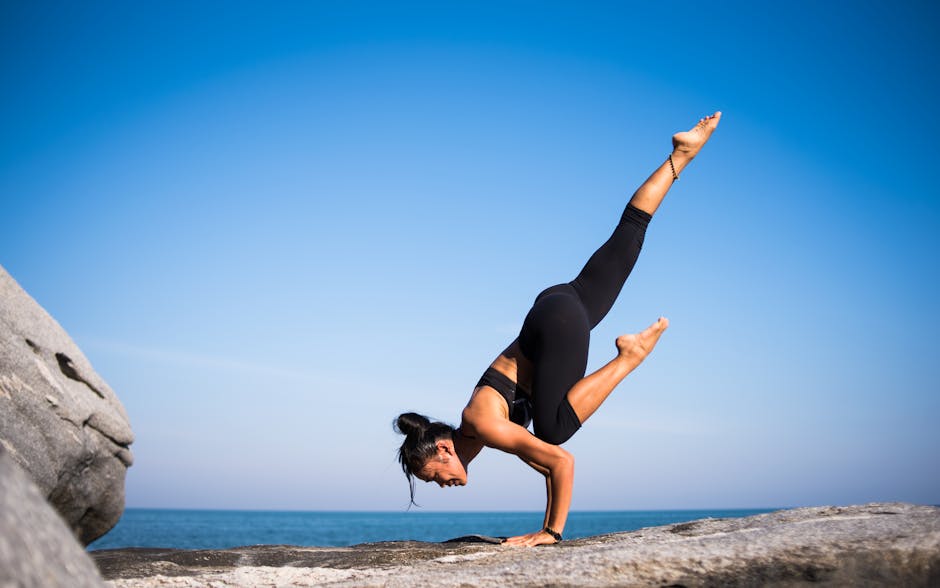 So there are a number of challenges in accessing Alana Knudson: The health supports that also contribute to the overall health and well being. Lastly, there are some interesting challenges with regard to neighborhood and built environments. Alana Knudson: In including access to healthy foods. And in fact, as a person who grew up in a rural community. I had never been to a farmers market until I moved to a metropolitan area. Alana Knudson: And so even the concept of farmers markets has not been as prevalent in rural communities as it has been in urban likewise, there's also a challenge in many rural communities of quality of housing and affordable housing, even including in some of our research affordable. Alana Knudson: Utilities that can also be cost prohibitive. There's also a number of environmental concerns and I have been to world communities.
Alana Knudson: In particular, a tribal community in my past or there have been some challenges, even in getting drinking water. When you turn on the faucet. The water is brown so we still have some way to go in even improving some of the drinking water that is available in our rural communities. Alana Knudson: But by far one of the most challenging issues that we've had in rural communities is access to employment and livable wages and as you can see from this particular slide.
Alana Knudson: When we had that great recession from 2007 to 2009. This slide shows that we rural and urban we're pretty much on par with regard to where we were at the beginning of that time. Alana Knudson: If you look at where employment was on. As you can see over time. The Metropolitan or the urban areas have recovered from that time of the Great Recession but employment in our rural areas has never recovered.
And in fact, Alana Knudson: We have continued to see that our rural areas have experienced higher unemployment rates than our urban areas consistently since 2007. The only difference was with Alana Knudson: This last coven 19 experience where we see our urban areas, having higher percentage of unemployment than our rural, but this is definitely an anomaly in the unemployment among rural and urban Alana Knudson: This also contributes to poverty and as you can see the blue represents rural and the yellow orange represents metropolitan or urban Alana Knudson: And there was a great disparity obviously in the late 50s between rural and urban but the challenges, even though we have seen improvements in decreases in the percent of people living in poverty. Alana Knudson: Rural has never been able to achieve the lower rates of poverty that we see in urban areas. So again, we continue to see that there is long standing differences in poverty between rural and urban Alana Knudson: This issue of poverty is further exacerbated when we look at areas that have had persistent poverty and these are areas that have had poverty for over 40 years.
And if you look at the darkest red Alana Knudson: Counties. Those represent rural and you can see across the country. We also have dual disparities, although we have Alana Knudson: Poverty in Appalachia. As you can see in central Appalachia. You can see that the poverty in our southern states. Alana Knudson: remains high and those are the counties that have the highest proportion of black residents living in rural in the rural South Alana Knudson: Likewise, if you look along the border in Texas and Arizona those counties also have the highest proportion of Hispanic residents living there.
Alana Knudson: Likewise, when you move to the West and the northern plains those areas that are dark is our where American Indian Reservations are located. Alana Knudson: Likewise in Alaska, where Alaskan Native slip. So there is a great dual disparity. When you look at to where people of color with and when you overlay it with those rural communities where they reside. Alana Knudson: So that brings us then to health equity. Why, what are we talking about when we're talking about health equity. Alana Knudson: And I draw from our colleagues at the Robert Wood Johnson Foundation in sharing this definition. Everyone has a fair and just opportunity to be as healthy as possible. Alana Knudson: And in order to do so, we need to remove economic and social obstacles to health, particularly poverty and discrimination.
Alana Knudson: And when we talk about health equity. What we also talk about is reducing and eliminating health disparities and sometimes the to get intermix but really health disparities serve as the metric Alana Knudson: for assessing our progress toward health equity and as I shared in my previous slides. You can see that we still have a long way to go to achieve health equity in our rural communities. Alana Knudson: I wanted to share with you some ethical considerations to achieving rural health equity that may be new to you and it may resonate with some of you who already practice in our rural communities. Alana Knudson: First of all, it's the value of place place is very important place to provide context of where you live, it is an issue of great pride for many Alana Knudson: Rural areas there are some very rich history and in some places.
There's some very painful history. In some areas, we have Alana Knudson: families that have lived there for generations, and in other places. We have people who are just now moving there because Kobe has opened up the opportunity to work remotely. Alana Knudson: And we are hearing more about rural communities welcoming people from urban areas who are looking for a different way of life during this coven and post hopefully post Kobe time Alana Knudson: We also have a value of community and community can mean so many different things on, you know, often we say you've been to one rural community. You have seen one rural community. Alana Knudson: And I think what's also important to understand is that there are networks within all communities.
We have networks of churches. We have networks of senior citizens centers, for example. Alana Knudson: We have sport boosters in rural communities. We have civic organizations. We have other community organizations that are connecting. So you have all of these different networks. Alana Knudson: That contribute to the vibrancy of our rural communities, but that also contributes to many dual relationships and Alana Knudson: In doing so, that means that for those of us who work in public health. There's often a lot of overlap between our personal and our professional connections and that can create some challenges. Alana Knudson: There, there can be some ethical issues arising because a relationship with a stranger is very different than a relationship with somebody that you see in your workplace as in public health. Alana Knudson: Versus that person that you may see in the grocery store that you may see at your children's sporting events and then you may go to church with on Sunday. Alana Knudson: So there's a different sense of connectedness and sometimes it can be ethically challenging when you have information, particularly recognizing that stigma.
Alana Knudson: Can still be a barrier to people getting the support that they need, in particular for substance use disorders as well as domestic violence. Alana Knudson: Those types of issues are sometimes very difficult to navigate in rural communities because there is the sense that people know your business. Alana Knudson: And when I used to work at the North Dakota, Department of Health. The number one question that was never answered in our Behavioral Risk Factor Surveillance System. Alana Knudson: Survey was a question on finances. So even that issue about finances can be seen as something very personal and it contributes to some of that. Alana Knudson: Autonomy that a lot of rural community members feel they feel very independent and they are very concerned about other people having more information about their family or perhaps having a different view of them because the community is small.
Alana Knudson: It also affects organizational level decision making as well as state and national level decision making. Alana Knudson: And one of the areas that I think that has been most challenging looking at rural public health. Alana Knudson: Is the allocation of resources. And this is something that we are always challenged with because oftentimes if we have a public health intervention, we want to reach as many people as possible. Alana Knudson: However, if we are really going to advance health equity we may need to reach to a smaller sub population that may have fewer people but have greater needs and sometimes it is difficult. Alana Knudson: To advocate for using those resources to reach smaller populations with policymakers or other decision makers, when the, the pressure or the accountability for that funding is to reach as many people as possible. So there's sometimes challenges in that arena as well.
Alana Knudson: Um, and so when you're thinking about the ethics that really underlie what you're doing. I would really encourage you to think of a values approach because values are really central to what is framed as ethics. Alana Knudson: And really coming together and identifying what is the value of the community can also help provide some really important guiding principles. Alana Knudson: And frankly, there aren't that many rural emphasis out there, particularly rural public health emphasis Alana Knudson: And so I think this is also an opportunity through this forum to bring together people who are interested in this area and perhaps create a network of public health colleagues who can come together and talk about these very unique and very important issues that really have Alana Knudson: Consequences for the health and well being of rural communities and ultimately the opportunity for us to achieve real rural health equity.
Alana Knudson: And in doing so, it is also very important to think about that real context, because again, Alana Knudson: Plugging in playing rural and urban does not work. We have seen that in many, many examples in the past, trying to transplant, a program that will work well in a resource rich urban environment does not necessarily work well in in Alana Knudson: In a rural environment. So I'm going to share a visual that we developed as part of a Robert Wood Johnson Foundation project. Alana Knudson: In which we look at the strengths and assets of rural communities. And I think, again, that is another really important Alana Knudson: Perspective, when you're thinking about achieving health equity, look at the different types of strengths and assets that come together. Alana Knudson: That create our world communities and our networks within rural communities because they're very important to the Alana Knudson: vitality of that community. And it also helps to bring people around a table to look at what is working well for any of you who have ever sat on the other side of the table and I have done that.
Alana Knudson: It's really a challenge to have someone come and tell you all the things that are bad in your community. Alana Knudson: But when you can come around the table and say, look at all the positive things that we have going for us. Alana Knudson: And look at where we want to get to, to be able to achieve even more for our community members, having a context and having a way to talk about strengths and assets is a value add that Alana Knudson: Not only can improve health, but it can improve the entire community in terms of looking at economic development in improving education, improving health and safety, all these different areas can greatly benefit from looking at strengths and assets. Alana Knudson: One of the things that I think public health has a very unique and important role in doing and contributing to their real community is serving as a convener Alana Knudson: I cannot tell you how many times I have interviewed different types of successful networks Coalition's organizations that have said public health was really the catalyst that brought us all together.
Alana Knudson: And if we are really going to be ethical in our work and advancing real health equity, we need to bring all stakeholders to the table. Alana Knudson: And that also include some of our communities that are marginalized and some residents that don't always have a voice and sometimes that means that we're going to have to nurture and grow and Alana Knudson: build trust relationships so that those community members can feel that they have a voice and that they are part of the decision making that goes into identifying Alana Knudson: How to address health disparities and how to look at improving on social determinants of health and ultimately how to achieve health access
212
00:43:48,200 –> 00:43:48,120
Alana Knudson: Health Equity Alana Knudson: And so whenever we talk in rural communities and I know the Surgeon General has had a Alana Knudson: Real focus on looking at how that link between health and wealth can improve health outcomes, not only at the individual and family level but at the community and at the state and national level.
Alana Knudson: It's in it's important and foundational to improve the economic well being of people to be able to improve their overall health and to achieve health equity. Alana Knudson: And so I want to make sure that you have some tools that you can draw upon, especially if you are new to working in rural communities or if you have some interest in starting to address some social determinants to address health disparities to further your achievement of health equity. Alana Knudson: In partnership with the Rural Health Information home which is funded by the Federal Office of Mental Health Policy. Alana Knudson: Our north wall center in partnership, also with the University of Minnesota is real Health Research Center have developed over two dozen toolkits Alana Knudson: That address different issues that affect the health and well being a rural communities and all of these toolkits are developed in a modular format so that no matter where you are.
Alana Knudson: Either at the very beginning and identifying an issue that you want to further pursue for addressing health and well being. Alana Knudson: Or if you are already in play and you want information on how you can evaluate a program that is part of your community. At this time there are different ways that you can just plug right into these toolkits to be able to get additional information. Alana Knudson: One of the things that we include in each of these toolkits our program models and these are models that have been tried, tested and successful Alana Knudson: In rural communities. And again, this is not about plugging in playing a role model. Alana Knudson: And trying to retrofit it into an urban area. It is really about looking at what is successful given rural contacts given girl resources. Alana Knudson: And also given real values. And we also have a program clearing house that has specific programs. Alana Knudson: That are successful with not only the overview of those programs, but also a contact, because we know world.
People like to talk to other real people. Alana Knudson: So provides an opportunity to talk directly to that program implemented as well as finding out information, information pertaining to implementation. Alana Knudson: Evaluation evaluations sustainability and how to share the great good work that you're doing. There are also some really important considerations. Alana Knudson: For example, on how to create networks and Coalition's and you know how to engage your rural community in the particular issue that you are trying to address. Alana Knudson: In addition to the social determinants of health toolkit. We have a number of other toolkits that may be particularly helpful in addressing social determinants of health. Alana Knudson: I have never been to a meeting in a rural community where transportation was an identified as either the first or second challenge. Alana Knudson: That a real community has in being able to access health and other services and support health in wealthy, and again, all of these toolkits Alana Knudson: Are available on the Rural Health Information hub. The website is rural health info.org and this particular Hub has also access to information specialist Alana Knudson: Which you can contact by phone or by email, and usually within 24 hours, you will receive a response.
So if you are interested in a specific topic. Alana Knudson: Or if you are interested in finding information about how to fund something or where there might be a program that you are interested in implementing and you can contact the Resource and Referral Center, and they will make that Alana Knudson: Provide that connection for you and please know all the services are free. Again, it is sponsored by the federal office of rural health policy, which is located in the health services and resources administration and Alana Knudson: They also work very closely with Alana Knudson: All of your colleagues at CDC and if you have information that you would like to share.
There's also a section to share successes. Alana Knudson: So we are always looking for ways to help disseminate the incredible work and innovation that is occurring in our rural communities. So with that, if you have any questions, I'd be happy to take them. Now, or if you think of them at a later time, please contact me. Craig Wilkins: Okay, thank you so much darker conditions for that very informative presentation. We do have a time for just a few questions. Alana Knudson: One of the questions is what to COVID rates look like in rural communities and is the coded mortality rate higher in rural communities. Well unfortunately my home state of North Dakota has the highest Alana Knudson: Rate at this point. Alana Knudson: Some of our rural communities have had Alana Knudson: A coded Alana Knudson: rates that are high mortality is Alana Knudson: No, similar to across the country. It is Alana Knudson: It is some way Alana Knudson: Higher for those with multiple chronic conditions or in nursing homes. Alana Knudson: That are challenged with health issues, but we're always not immune to cold it and we have seen some Alana Knudson: Some high rates of Kobe in areas where there have been large like manufacturing or production plants like important work plants or other types of value add a good culture and so Alana Knudson: Kobe is something to something that needs to be continually monitored in rural.
I will say there are much fewer epidemiologists that are working in rural and oftentimes rural areas rely also on on the state and Alana Knudson: Having coverage for epidemiologists Alana Knudson: To help with the contact tracing and Alana Knudson: Follow up Alana Knudson: In those countries. Alana Knudson: There are a couple of questions. But are there any programs that are specifically addressing the persistent poverty in certain counties throughout the South Texas in the West.
Alana Knudson: And as depicted in red and one of the slides and there are some programs that are targeted and if you recall in Appalachia. Alana Knudson: The Appalachian Regional Commission has had some success in reducing some of the persistent poverty counties, they have had funding to do so. Alana Knudson: The funding for example in the Delta region has not been robust. And so, there hasn't been quite as much investment in those counties. But clearly, there are a number of opportunities to make a difference. Okay. Craig Wilkins: Well, thank you again dr, dr conduction for all Craig Wilkins: Your participation in a form today and for your presentation.
Okay. Right, we're going to turn it out. Now I want to reintroduce. I'm Dr. Warren Craig Wilkins: Warren apologize early I'm having some technical difficulties and so on. If you want, you would like for you to take a few seconds to finish your remarks and then you could go right into our panel discussion for today's Craig Wilkins: Age form. Thank you. RuebenWarren: Thank you again and and that I'm back on and we have to deal with this as we did with other kinds of adjustments. RuebenWarren: I won't take any more of your time in my introductory remarks, except simply to as I reflected on Dr. Newton's comments certain things came to mind. And the most important from my context is the RuebenWarren: rural populations moving to urban areas and that that that adjustment. You mentioned people and places. And what we found is that people bring their culture to the new place. And so in Chicago. RuebenWarren: In Washington, DC in Los Angeles, California.
They are rural populations African Americans in particular that brought that culture right to the city. RuebenWarren: And we have to recognize that that people bring their culture to the new place. RuebenWarren: And I close it out with with my my reflections on the Great Migration 1920 to the 1950s when African Americans moved from the rural south into RuebenWarren: The North looking for new and and different opportunities to really respond to what we now recognize clearly institutional racism. RuebenWarren: Let me close reminds them move on to what I think is a very exciting panel of speakers that want to talk about RuebenWarren: Rule health and the perspective on public of ethics and what I won't do is the labor, the time by introducing all of them have given you their backgrounds, they, they, you can read them.
RuebenWarren: And what I want to do is follow the line as as they're listed and have them answer a couple of questions. RuebenWarren: And we want to at least leave some time for hopefully with some question and answers as we end this panel that we also say this panels over the years have had been exciting. Our, our first one RuebenWarren: Dealt with a women's health and then we moved on to talk about RuebenWarren: The elderly and I last and most exciting for me was the one dealing with youth and so we're really having some exciting times. Talking about the opportunities from a four pound discussion.
278
00:55:07,400
RuebenWarren: So I'll start with just a calling the names of our panelists and then we'll move on to the questions..