Hi everybody thanks for joining us today for 
this webinar that we're calling 10 things to know   about UHS which is your on-campus medical and 
health clinic and wellness resource my name is   Emma Abed i am going to be a second year Master's 
student in the School of Public Health & the   School of Social Work and I'm also an intern at 
UHS Wolverine Wellness which we'll talk a little   bit about in this presentation and my name is 
Dania Harris and I am also going to be a second   year student in the School of Public Health 
and I'm also an intern at Wolverine Wellness   fun fact Emma and I both did our undergrad at 
the University of Michigan so we know firsthand   what it's like to use UHS and figure out all 
the resources you learn during orientation   also congrats on being a wolverine we're so glad 
you're here so before we get started we wanted   to encourage you to submit questions during our 
webinar today feel free to drop them in the q & a   and we will try our best to answer them in real 
time even if you don't have questions right now   we'll leave our contact information at the end 
so you can always reach out with any questions   that come up afterward and so going on to the 
first thing to know about UHS is that all U of M   students can use UHS the University Health Service 
is available to the entire U of M community   all students of all levels in addition to 
faculty and staff are welcome to receive   care from UHS finding your way around campus 
might take a while but we wanted   you to know that UHS is located on central campus 
near two major bus stops so it is conveniently   located and easy to access we're across from 
the Michigan League and next to the Power Center the second thing to know about UHS is that 
appointments are required for clinic visits   as we welcome a return to an in-person campus 
this fall there are COVID precautions in place   to keep our community safe one of these 
safety measures is limiting walk-ins to UHS   that said we want to see you and connect with you 
so in order to receive care at UHS you have to   make an appointment and there are different 
ways to do this the easiest way is to make   an appointment is to call UHS directly you can 
call uhs at 734-764-8320 as listed on the slide   another option is to use the patient portal 
this is an online tool that allows you to   virtually connect to UHS and we'll talk 
more about that later and a final option   is to email UHS which is also listed on the 
screen once your email is received a schedule and more information on what to 
do at your appointment can be   found at the link what to expect when visiting UHS the third thing to know about UHS is that 
UHS offers comprehensive health services   UHS offers a variety of services 
that promote holistic well-being   they can be considered a one-stop shop for health 
services you can receive services for primary   care and regular check-up appointments, sexual 
health, mental health, nutrition, physical therapy,   and so much more I have personally used UHS for 
a variety of reasons throughout my undergraduate   career and it is such a great resource on 
campus during my freshman year I got pink   eye for the first time and I was able to get an 
appointment almost immediately my physician was   so nice and helpful and I received the medicine 
I needed the very same day from the UHS pharmacy   continuity of care is important and by researching 
online and reading the biographies of physicians   at UHS you can find a provider that will be a 
good fit for you and establish a medical home on   campus however if you are experiencing a medical 
emergency that cannot wait it is best to call   911 or go to the emergency department at Michigan 
Medicine before we move on to the next slide you   can see UHS provides comprehensive care for many 
of your health needs so if you are currently under   medical care with a doctor at home for example for 
a chronic health concern or mental health services   you can get that care here on campus there is 
also a pharmacy in UHS so you can easily transfer   and or pick up your prescriptions in 
the UHS using the link on the website to go on to holistic wellness the services 
offered by UHS are meant to foster comprehensive   holistic wellness this means to not only be 
healthy physically but in other areas as well   such as emotionally, socially, environmentally, 
spiritually, intellectually, occupationally,  and financially you can reflect on questions 
such as what behaviors do you practice that   promote health and safety such as eating and 
sleeping enough for your physical health or   what makes you feel comfortable and safe in 
your community for your environmental health   or what kind of support interaction and connection 
do you need for your social health these areas   make up the model of well-being and this is used 
widely across campus you can even find a mural of   it in the Union and UHS offers different resources 
to help you achieve this holistic wellness the fourth thing to know about UHS is that 
telehealth services are available the COVID 19   pandemic has allowed uhs to ramp up its telehealth 
services for added safety and convenience if you   cannot come into UHS you can still receive care in 
other ways video appointments are available so you   can talk to a doctor or nurse virtually and you 
can also contact the health care provider through   the patient portal there is a messaging feature 
that allows you to chat with a physician there   is also a 24/7 nurse line that you can always 
call to receive medical advice calling a nurse   as well as the video appointments and the patient 
portal messaging are all free and receiving advice   over the phone could save you a medical visit to 
UHS, the emergency room, or another care facility the fifth thing to know about UHS is 
that you can save money by using UHS   UHS is available to U of M 
students at little to no cost   most of the services are covered by the health 
service fee that is included in your tuition   so you are encouraged to use UHS for your health 
and well-being it is beneficial in a multitude of   ways to use UHS especially because it is something 
that you have already paid for and invested in   this the fee covers many services at UHS such as 
most clinic visits including specialists nurse,   advice by phone, day or night, wellness coaching, and 
initial evaluation for physical therapy however   the health service fee does not apply to services 
outside of UHS including Michigan Medicine all right number six is that students have no 
out-of-pocket costs for many services including   COVID testing and vaccination as well as flu 
shots meaning these are all completely free to   you the COVID vaccine is going to be necessary 
for anyone who is living on campus and students   who have in-person classes are going to need to 
undergo weekly COVID testing unless they do have   that vaccine you can use the self-report 
vaccine form which is linked on the slide   here to let the university know that what your 
vaccination status is and if you have received   the vaccine that's how the university will know 
that you don't have to do that weekly testing   the flu shot's also available at UHS in the Fall 
and it's definitely really encouraged I actually   skipped it my first year as an undergrad 
and I got the flu and it was brutal and I've   gotten the flu shot every year since then it's 
super easy and I definitely recommend that   and then as Dania said some of the other 
services that are free to students include   the clinic visits and nurse advice over the 
phone there's actually a full list of costs   for students on UHS's website which is linked 
here and will also be on Canvas later as well number seven is that UHS is not Michigan Medicine   you might have already heard of Michigan Medicine 
U of M is really proud that it is such a highly   regarded institution and while UHS coordinates 
with Michigan Medicine we are actually separate   so know that when we're talking about these 
services in this presentation we are referring   to UHS and not to Michigan Medicine, UHS is going 
to be on one building right on campus in central   campus versus Michigan Medicine which is pictured 
on the slide is this sprawling campus made up of   lots of different hospitals and clinics at 
Michigan Medicine your student health service   fees do not apply so Michigan Medicine
accepts insurance or cash for payment number eight UHS may bill your personal health 
insurance so this is a great time to talk about   medical insurance while many things are covered 
at UHS, some services may cost money.
These services   are either going to be billed to an insurance 
company or you'll be responsible to pay for the   services which can be costly so now is a really 
good time to talk to your family members and ask   whether or not you have insurance if you're an 
out-of-state student you also want to check to   see if your insurance has coverage in the state 
of Michigan you can usually find the customer   service number on the back of your insurance card 
and that actually reminds me be sure to have a   copy of your insurance card and prescription card 
when you come to campus most students usually just   take a picture of them that way you just 
have them on your phone it's a little easier   for any students with insurance take some time 
to talk to your family members and learn what   your policy actually covers for example some 
insurance companies have deductibles, co-pays,   and other out-of-pocket expenses as well having 
health insurance is definitely recommended but   if you don't have insurance we're happy to 
help you explore what that what options are   available to you as a student at the University 
of Michigan we have something called the Managed   Care Office at UHS which is ready to help 
you with your insurance questions and needs   and as a reminder like we talked about a few 
slides ago we're linking you to a site on UHS   website that walks you through what exactly 
your costs are as a student for more details number nine is that UHS has great online tools 
including the patient portal and the well-being   site which are both linked here the patient portal 
is going to be the center for all things UHS so I   use it to schedule my appointments and to see my 
test results you can also use it to message your   health care providers so your doctors to see 
if you know if you have any questions they can   answer it through the patient portal it's super 
easy to use and we would definitely recommend   getting registered right now before you need it 
so that it's a lot easier to schedule something   when you do need it when you're on campus and then 
the well-being site is another awesome resource   this is where the folks at Wolverine 
Wellness have actually put together a   ton of resources for your over overall well-being 
so whether you're having trouble with stress   or finances, alcohol use, sleep or something 
else, there's resources there to help all   the wellness related events are going 
to be collected on that website as well   and they even have short meditations and music 
and cute animal videos if you need to take a break all right and that brings us to number 10 which 
is how to upload your immunization records   if you've ever played in sports or gone on like an 
overnight field trip you know that sometimes you   have to communicate your vaccination history for 
everyone's safety so the same is true for living   on campus at U of M.
Uploading your immunization 
records is really really easy and it's a great   way to practice on the patient portal just to get 
used to it many of us aren't really familiar with   handling our own medical records and this is a 
great way to practice your autonomy in that area   and just so you know if you are living on 
campus um in the Fall you will be required   to be fully vaccinated for COVID 19 unless 
you have a documented exemption just be   watching your emails in the next few weeks and 
months for more specific information on this and I know we've mentioned Wolverine Wellness 
a couple of different times now during this   presentation before we wrap up we just want to 
tell you a little bit more about what Wolverine   Wellness does. Wolverine Wellness is a part 
of UHS we're dedicated to social   justice and promoting individual and community 
well-being on campus we know that everybody   manages their well-being differently and 
we love to support students as they learn about   incorporating well-being as part of the U of M
experience.
As a college student you're going to be   navigating lots of ups and downs making big 
decisions and finding ways to belong and so this   is especially true as a new student on campus 
and Wolverine Wellness offers individual and   group opportunities to explore your personal and 
academic success through a variety of ways. We've   listed some of them here so these include wellness 
coaching, the collegiate recovery program, special   events, and there's even a two credit course 
called Living Well in College and Beyond which   I took when I was an undergrad student here we're 
a great starting point if you have questions about   college or just life circumstances in general and 
whatever it may be don't be afraid to ask for help   Wolverine Wellness also hires undergraduates 
so if you like we do check us out   and finally we want to just invite you to 
visit our office in the basement of UHS there's   free safer sex supplies or other freebies and you 
can just keep an eye out for us in the next year   doing presentations for student orgs and other 
like learning communities we also have Hawkeye   the wellness dog and he's going to be there 
weekly so maybe we can connect with you there   all right so thank you everyone for joining us 
today.
We know for from experience that UHS is a   great resource to use while you're here on campus 
and using this amazing resource can protect and   influence your own academic success while you're 
here we want you to know that UHS is here for you   and your health needs and all of your questions 
and we know you're getting bombarded with a lot of   new information during orientation so we recommend 
putting UHS number in your phone right now   it's right there on the screen and we've also put 
UHS address and website here and you can follow   UHS on facebook instagram and twitter for updates 
so we hope that you keep in touch and Go Blue! all right so that basically is the end of 
what we had to say we wanted to just also remind   everybody that there's going to be another parent 
and family-focused UHS webinar on Friday, June 25th   at 1 p.m eastern time and if anyone has any 
questions feel free to put them in the q & a alright so i think that Dania and i are going 
to go ahead and log off and then Janet will go   ahead and address any last questions that you all 
have so thanks again so much for being here thank you Emma and Dania.
Hi everybody we just have   a few more open questions that I
thought I would answer directly so we have lots of information on the website 
and I know that sometimes is a hard place to find   everything but we will be posting our links for 
you to see and this will be posted this webinar   will be posted but we also ask especially if 
you are family and parents of new students   to join us on Friday at 1pm and um so 
there'll be more parent focus with lots more   detail this was definitely student focused 
just helping them understand how to use UHS   but let me just go over the questions 
that are still live and at that point   we can say goodbye and go from there so 
somebody is asking about campus safety and so   if you want to send me privately your email 
I can give you the website, I don't have it   off the top of my head where you can find all 
of those answers for campus safety and they   usually do a presentation as well so check the 
seminar schedule to see if they are coming in and we still have 37 people on and 
we don't have any more questions   so that would be your chance to ask 
some more if you wanted.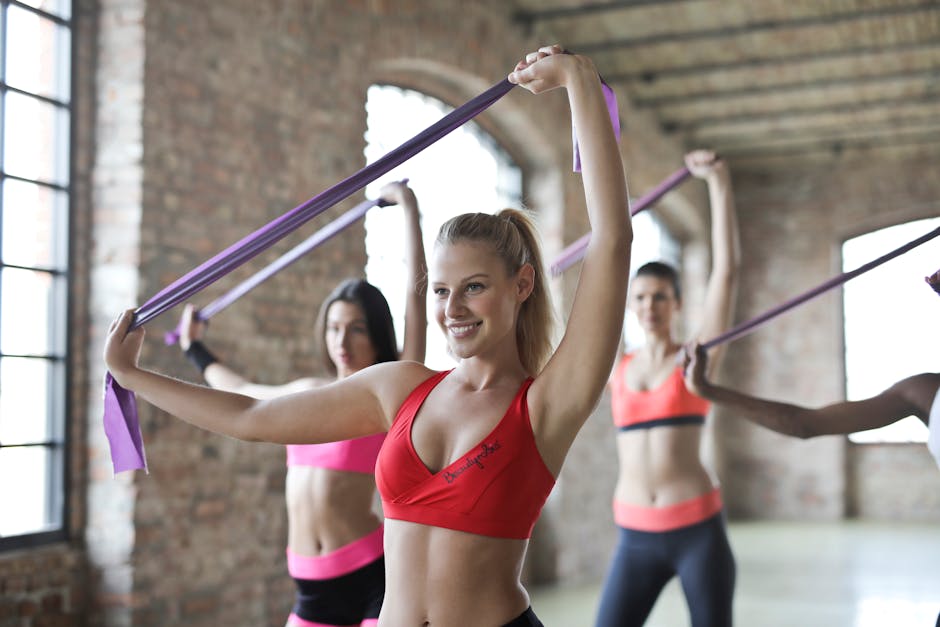 I'll give   it a couple more minutes we don't get 
any new ones we can say goodbye you have someone asking about tips 
yep we have lots of tips always   and especially if it's your very first 
student coming to campus we can definitely   be thinking about ways to set up maybe 
a first aid kit and some of the supplies   that they might need in their like 
to pack getting ready for campus living immunization forms let me 
just I actually have that link   here for you, give me a 
second while I switch over immunization forms that's a good one and then someone 
asked previously about prescriptions   how to refill prescriptions and how to 
transfer which I think are really important so I'm gonna go here I'm going to type here's some prescription 
information as well a lot of people are   wondering how to do that it's actually easy with 
the app that the students can do so if you   have a student who has their prescription being 
filled at their home pharmacy all you have to do   is download the app and transfer it you can also 
call you need the prescription number and they can   always just walk in but it's nice what we always 
say is and this is what they'll say on Friday   is that you want your student to come to campus 
with at least a month prescription maybe even more   so talking to their primary care 
physician to find that information   so that they don't run out that's the last 
thing that you want to do is worry about   refilling a prescription and not having a 
plan all right more questions are coming in What don't you cover? That's a good question 
so we have um we do have specialty clinics so if somebody has a condition that actually 
needs more specialized care for instance I   think in the past they've said something like 
maybe Crohn's Disease where you need to have   multiple specialists working on one particular 
student then we might go to recommend you going   to Michigan Medicine or still maintaining your 
work at home if that is something that you are   concerned about I definitely want you to feel 
comfortable contacting UHS to find out exactly   what kind of care we can provide your student  
but usually most things are taken care of at UHS   and but if there's a specific thing that you're 
curious about we definitely want to chat with   you before your student arrives on campus so give 
us a call for that.
CVS pharmacy? There are CVS   CVS and Walgreens are right on central campus so 
right on State Street: State & North U I think   Insurance plan for an international 
student? Definitely – please call   the International Center they're actually having a 
presentation on international insurance so I don't   have that information but the international 
center can definitely support you for that all right what don't you cover? Like I said for a specialty if there's something very   specific that you're looking for we can talk 
about what that might be but most times students   start at UHS and stay there unless it becomes   apparent that we need to transfer a student to 
a specialist that's not on campus at the UHS any others here's a question that someone said if someone 
if something comes up how quickly can a student   be seen? So that's that's why the call is 
really important because not all students need   to be seen and if a student needs to be seen they 
will make they'll make arrangements to get that   student in as soon as possible it all depends 
on how much the wait time is for that day   what we always say is and you probably know 
this from remember when the kids were young and   they would get sick on a Friday at three so 
if your student is starting to feel yucky   you kind of give them like hey check your fever so 
check your temperature so one of the things that   we always recommend is that your student have 
a thermometer and that they know how to use it   so that they can tell if they have a fever 
or not but we do recommend students calling   the 24/7 nurse hotline and get help from a 
nurse to see when that student needs to be   seen so sometimes the nurse will say well it's you 
know it's 3:30 we really want to get you in before   the clinic closes and then sometimes a student 
might call at 7 p.m saying this is how I feel and   the student will say the nurse will say all right 
give us a call tomorrow at um eight you know nine   a.m eight am we open at eight eight a.m and we can 
see how you're doing and get you in if needed   and so just like a pediatrician you'd call 
in to see have someone assess and kind of get   you in but um it's common if a student needs to 
be seen same day it's gonna happen so know that the question is can I assume if the same normal 
health needs such as a cold or headache, UTI,    UHS is sufficient for the students no additional 
health insurance is needed? That is true however it   depends on if a UTI they wanted to do certain 
testing some testing might not be covered and   so insurance would be billed for that or out of 
pocket and of course if a student needs to have a   prescription filled that would be out of pocket or 
insurance as well so if you go to the website it   tells you very specifically the list of the things 
that are covered and aren't covered but standard   clinic visits are definitely 
part of the University Health Fee oh so that kind of someone just 
asked what types of visits   might lead to additional fees and costs? So that 
for example physical therapy your first evaluation   visit is free but after if you choose if 
your student chooses to do physical therapy   then they would have to pay out of pocket or billed 
their insurance after their initial evaluation and   for some blood tests and other medical tests 
and radiology would also be in labs would have   to be out of pocket or billed but the student would 
be communicated with that as the process goes what types I'm just gonna yeah the question is if a student breaks an ankle 
or leg can UHS handle it? Yes we can we have   we have x-ray radiation on radiology on in UHS and 
we have the physicians that can do that obviously   just like a normal break you might have to see 
a specialist and they might refer out but we can   definitely start the process and take care of them 
and then decide if further care needs to happen   how do parents get access to the student's 
medical record? If they are under 18 that   is something that happens automatically in fact 
this is a good example like if the student is   under 18 when they come to campus say they 
turn 18 in November you as a parent should   sign a consent for treatment form so that the 
student can be seen without having your permission   that way if the student wakes up with a sore 
throat or a fever they can get in without having   you present or not having to have the paperwork 
done but as adults at 18, their medical records   are private to you, however if the student agrees 
they can sign information over that you would   see it but legally you cannot see someone's 
medical information after they are 18 years old just a reminder that UHS is not part of Michigan Medicine, two very very different entities.
UHS   is has about 180 employees and it's this building 
right in central campus and it's specifically   helping students faculty and staff and community 
members so it's really focused for the U of M community whereas Michigan Medicine is a huge 
entity U-M institution with multiple campuses   and many many many many employees 
and so when we talk about the University   Health Fee we are talking about care 
that is received at UHS on campus all right it's 5:29 I have one question I have 
an HMO blue care network can I pick a doctor   there as a primary care doc or are you able to 
build the HMO without picking a doctor there? you would have to with the blue care network you 
would have to choose your doctor at a doctor as   a primary care physician but yes we do take blue 
care network.
It is better to sign release forms   and mail in before arriving to school? Yes, so 
if you have some I think Debbie if I hear that if   I'm understanding this correctly sending 
in your information any information before   school starts is really really good because 
it just helps establish the continuity of care   for your student so if your student is not 
18 and you need to do a minor consent form   you can fax that or you can mail it there's 
no way to upload it so definitely do that   and other information that we're asking for is 
immunizations records and you can upload those   at any time multiple times so say right now you 
wanted to upload what you have of your student's  immunization records you could do that right 
away and then say they are trying to get their   last minute meningitis or their second COVID, 
and you won't have that documentation until you   know mid-July then you can upload again because 
that's what's so amazing about the patient portal   is that you can access that information again 
and again and upload as many times as you want   so it's an ongoing process also just invite 
your student to do it with you so that they   understand what's happening and how to do it um 
because as Dania and Emma said it's really a   great way for them to learn autonomy and figure 
out really just managing their own health care   it's such an important thing 
and it's a life skill for sure Priority health and Spectrum health? This 
is where i think those are both Michigan   companies um and so you would have to call 
on the back of your on the back of your   card the customer service number and just 
say does can I find a provider in Ann Arbor?   Can you help me find a provider at UHS? 
And do it that way so you might have to   do a little bit of legwork on your end but we we 
take most medical insurances in Michigan but   sometimes you just have to double check to see 
if there's a provider that you want specifically Umich campus is physically close to U of M hospital but they are separate entities?   UHS takes care of most students and we only use 
Michigan Medicine for rare or serious conditions   sometimes we have students who already have 
established care at Michigan Medicine and they   would go to Michigan Medicine but still see 
their primary care physician or maybe their   sexual health provider at UHS so it all 
depends on some students already have   care established at Michigan 
Medicine so they would continue there all right it is 5:33 I'm gonna say goodbye 
to everybody I'm trying to think if there's a way I'm going to 
add my email just in case you   need a way to reach somebody I'm not 
always the best person to reach out to   but I can certainly get you into the right 
direction of who could answer your question now on the q&a so that if you have specific 
questions that you want to ask you can send them   my way and I'll connect you to the right resource 
so I want to thank everyone for showing up if you   liked especially the q a it feels like there's 
a lot of parents on the call i really do want   to encourage you to join us on Friday, June 25th 
at 1pm, Dr.
Amy Maslak and Dr. Lindsey Mortensen   will be doing the presentation and they'll be 
doing a deeper dive than today's presentation   and they are wonderful physicians who will 
give you a deeper look into how UHS works so   definitely tune in for that be on the lookout 
this presentation and and Friday's webinar will   be posted as well so even if you can't make the 
Friday webinar you'll have a chance to see   Dr. Maslak and Dr. Mortensen tell you 
a little bit more about UHS so thank you   for your time and take care, and 
I hope our paths crossed someday take care bye.